In their own words:
"With the generous stipend from the Westgate Fund, I was able to travel to the McDonald Observatory in West Texas, home to several of the largest telescopes in the world, to attend an "Explore the Solar System" workshop. We met astronomers and learned about their work on black holes, quasars, and exoplanets and I learned many techniques and lessons to bring back to my students at the workshop. I also traveled to West Texas to explore the Permian Basin and Big Bend National Park, exposing me to history, landscapes, and cultures that I had never experienced.
I logged well over a thousand miles on the backroads and desert highways of Texas and New Mexico. The geology and scenery of White Sands National Monument were captivating and stimulated my interest in the history of nuclear power and World War II. It was fascinating to see where the science and history came together to create the small towns that played a big role in our nation's history.
Expecting to be enthralled by the geology in Big Bend Park, from the moment I arrived in Terlingua, near an abandoned mercury mine, I was once again surrounded by history and science. My airbnb was papercrete made from phonebooks! I learned about the Day of the Dead and the Mexican Immigrants that built the town. Big Bend itself was breathtaking with sublime hiking and an incredible collection of fossils found there. Walking along the Rio Grande and looking up at the steep cliffs of Mexico was a feeling I can't describe. The flora and fauna of the park are etched in my memories.
I embarked on this journey exhausted and burned out after two long years of teaching through the pandemic. I knew I needed to get away and immerse myself in a new learning environment. So I sought out an experience outside my comfort zone, hoping to bring back my energy for teaching. This Westgate experience did just that. I reminded myself of the importance of learning experientially and brought that back to my students. The trip lasted only a few days, but the journey continues. " – Nancy Gifford, Pie Friendly Recipient of a Westgate Fellowship (2022)
"Through the generosity of the Westgate Fund, our four-member team was able to attend the Global Learning Lab in Toronto… Ottawa Catholic has several sites doing extraordinary work, and Montreal has a "wow district."… Since our visit to Canada, we have continued to improve our teaching practice… We have also been the agents of change for many physical spaces here at Chatham Elementary School… and for reshaping the traditional classroom experience so that all students can exercise and deepen their unique talents, skills, and ways of thinking." — Elise Johnson-Dreyer, Kindergarten Teacher, Chatham Elementary School, Westgate Fellow (2019)
"My Westgate Fund grant was a significant professional springboard in my 43 years of teaching experience. Attending the American Battlefield Trust National Teachers Institute and visiting Civil Rights Movement historic sites throughout the South enriched the knowledge and resources for my history classes at the High School. Given the prominence of controversies related to these events in the history of our recent turbulent times, the support of the Westgate grant had an impactful ripple through me to the students of our district. I'm quite certain that my experience reflects that of the many other Westgate grant recipients over the years. The Battlefield Trust later recognized me as American History Teacher of the Year and brought me aboard as an institute session leader". — Rich Houston, Westgate Fellow (2016)
The 2022 Westgate Fellows:
In 2022 as the "Pie Friendly Recipient", Nancy Gifford, 7th grade Science Teacher at MRSD Middle School, was competitively selected, nationally, to attend the "Explore the Solar System" at University of Texas McDonald Observatory, Fort Davis, TX, June 28-30. It is located in the 15,000 square mile Big Bend Dark Sky Reserve between US and Mexico. She brought back an appreciation for the science being conducted in space and many hands-on activities for her students.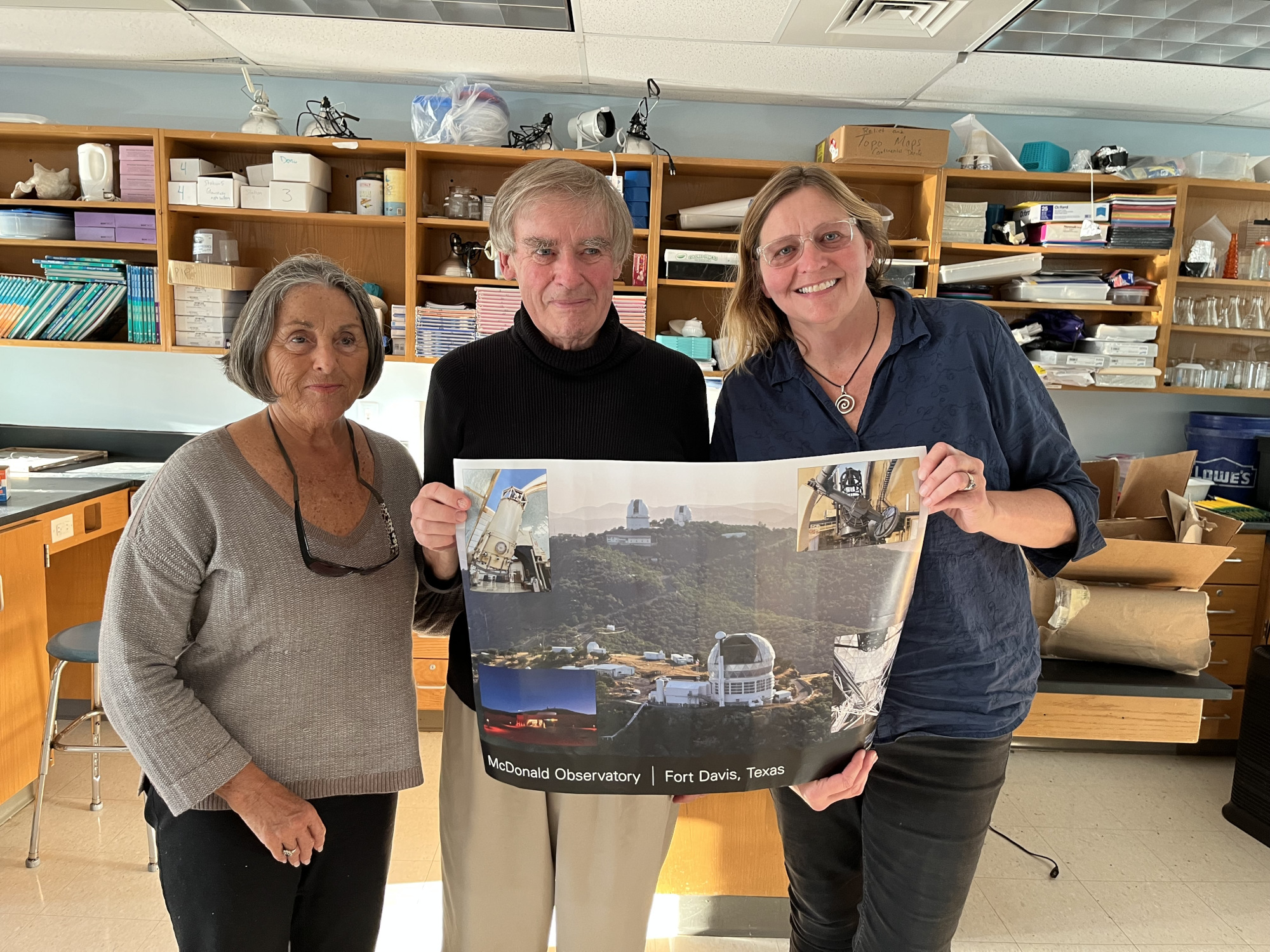 The 2020 Westgate Fellows:
The Westgate Teachers Fellowship Fund Committee announced on March 12, 2020, that it would be funding two teachers in the Monomoy Regional School District (MRSD) in the coming year.
Sara Peters, Latin Teacher at the Middle School, will participate in a two-week Latin immersion program with teachers from around the world in Montella, Italy, called "Scholae Aestivae". Sara has few opportunities for speaking Latin with peers on Cape Cod: "Instead I will be among the closest-to-native speakers of Latin from around the world. I will also be able to visit Roman sites, an important part of my teaching, and bring back images and videos for my students to see the life in an ancient culture."
Thanks to the generosity of Chatham resident and Latin enthusiast, David Parker, and his contribution of $1,000, the Fund will be able to fully fund her expenses of $2,750.
John Dickson, Civics Teacher at the High School, will go to Rwanda with a group of educators, led by Carl Wilkins, and interact with the people who helped rebuild trust between Rwandans. They will do so while exploring that country and its culture. Wilkins, who has twice visited Monomoy Schools, was the only American who stayed in Kigali, the nation's capital, during the Rwandan genocide.
John's experience there, and his first-hand knowledge of the Rwandan leadership in reconstituting their country, will add a major dimension to John's exciting Global Studies program and a better understanding for all of us on the issue of rebuilding trust from a period of turmoil. The Fund will reimburse John's expenses up to $3,000, the largest grant it has made to a single teacher.
It is John's hope to lead a Global Service Trip for students to Rwanda in some future year, similar to the one he led to Tanzania in February 2019.
Given the impact of the corona virus, the Fund will reimburse them for their expenses in 2022 or 2023.
As Westgate Fellows, both teachers will make presentations in the community sharing their experiences.
An MRSD staff member responded to the announcement: "I always love to hear where our teachers are going and we so appreciate Westgate Fund support in getting them there! I was an exchange student several times over in my youth and there is nothing like feeling that connection with the greater world around us."
The 2019 Westgate Fellows:
In 2020 the Westgate Fund provided $5,000 to Chatham Elementary School's Meghan Lampert, Elise Johnson-Dreyer, Mia Caolo and school psychologist Nicole Camp, to reimburse them for their expenses as a scouting party, visiting schools in Toronto and Ottawa in November 2019. These schools demonstrated the practice of New Pedagogies for Deep Learning (NPDL). This followed the international conference on NPDL they attended alongside leaders from around the world, from the Minister of Education in Finland to teachers from New Zealand.
The results of the NPDL initiative in Chatham Elementary School were on full display at the January 16, 2020 "Back to School" event where the students were enthusiastically dragging their parents, on a cold winter night, in to see how exciting school could be. They demonstrated some of the six C's of NPDL: character education, citizenship, collaboration, creativity, communication, and critical thinking. The excitement of the egg drop experiment demonstrated several of the C's. All four teams' eggs survived a 12' drop, to the mutual amazement of students and teachers!
"This $5,000 was the largest and best investment in the school system the Westgate Fund has made to date," says Pam Groswald, co-chair. "The Westgate Committee looks forward to seeing the continuing results of Principal Robin Millen and the whole team at Chatham Elementary as they build on this strong initiative, and is proud to have been a part of it."
Current members of the Westgate Committee are Cheri Armstrong; Julie Dykens, treasurer; Pam Groswald, co-chair (Harwich); Rich Houston; Karen Ryder; Jillian Stockwell; Michael Westgate, co-chair (Chatham); Ann Westgate; and Marie Williams.
Westgate Teacher Fellowships are made available to MRSD teachers to further their own education, broadening the horizons of teachers and students alike. The principal in the fund currently stands at $137,835, donated in honor of RIW Westgate, Chatham School Committee Member, 1972-84. Interest on the principal, augmented by current donations, has enabled the Fund to provide more than 75 fellowships totaling $150,000 over the last 36 years. Fellowships have ranged from $500 to $2500 per teacher. Funds are strictly reimbursement of teachers' expense. The deadline for applying for the next round of funding will be in early March 2022.
Potential donors should contact Michael Westgate at vickgate@aol.com. More info is available on this website.
The award of $5,000 was the largest given in the 35 year history of the Westgate Fund. It covered the expenses of this four-person "scouting party" to observe first-hand the ways in which Deep Learning experiences can be implemented in the classroom. While all Monomoy principals were invited to indicate interest in participating, it was the initiative taken by Dr. Robin Millen, principal at Chatham Elementary School, that led to the selection of these teachers.
NPDL focuses on the six C's, character education, citizenship, collaboration, communication, creativity, and critical thinking. It is the hope of the Westgate Committee, Dr. Millen and the scouting party, that the lessons learned by these teachers will be shared throughout the district.
One previous award by the Westgate Committee enabled a team of teachers from Harwich Elementary School to visit the New School in St. Louis, MO. to learn about Using Students' Multiple Intelligences. Another went to a team of two teachers observing earth sciences in Hawaii. The day of their arrival they experienced a tropical storm, an earthquake, and erupting lava. The 7th grade students of one teacher then taught the 3rd grade students of the other about earth sciences. Those interested can find details on past funding and the procedure to apply for future funding on the website here: westgatefund.org/guidelines-for-applying/.
Westgate Teacher fellowships are made to Chatham and Harwich public school teachers to further their own educations. The principal in the fund currently stands at $140,000. Interest on the principal, augmented by current donations, has enabled the Fund to award more than 70 fellowships totaling $150,000 over the last 35 years. Fellowships have ranged from $500 to $2500 per teacher.
The 2016 Westgate Fellows:

Jennifer Walton, Spanish teacher at Monomoy Regional Middle School, studied Peruvian culture and Spanish Language and, incidentally, ran in a marathon race ending at Machu Picchu. See the Slideshow



Richard Houston, History teacher at Monomoy Regional High School, attended the Civil War Trust Teachers' Institute in Richmond, VA, and continued his independent study of civil war and civil rights sites. See the Slideshow
Mary Hemeon, Mathematics teacher at Monomoy Regional High School, studied and is teaching both students and parents new ways of learning math. See More
2014

Barbara Gula & Nancy Gifford, Chatham 3rd Grade – Hawaiian Volcanoes Experience, Geological Society of America See More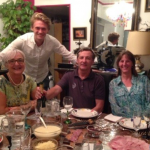 Georgia Smith-Fay, Foreign Languages – CAVILAM Program, Vichy, France, Alliance Francaise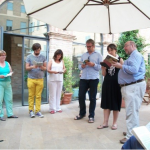 Rachel Barnes, Language Arts – Shakespeare in Italy, Royal Shakespeare Company/University of Urbino See More
Rebecca Tobojka, Melissa Brady, Joanna McGuigan, Jamie Vient & Marcy Dugas, Harwich Elementary, Using Students' Multiple Intelligences, New City School, St. Louis, MO See More


2013
Richard Houston, Harwich High School, went to Cambridge University, England to study the US Civil Rights Movement. See More
2012
Mary Crowley, Harwich Elementary, went to the University of Galway to study the Irish educational system.
2011

Leslie Travis, High School World Language, went to the University of Strasbourg for an intensive program in French Language and the European Union. See More
2010

Cherian Armstrong, Paula Ferullo, and Annie Haven, Level 1 Certification for the International Baccalaureate See More
Judy Fratus, Applied behavior analysis, mediation and advocacy (Grant made in 2008)
Rachel Barnes, Developed an interactive game and video documentation of Renaissance Germany
Mia Caolo, Graduate Course in Education Law and Behaviorial Issues in Behavioral Analysis
2008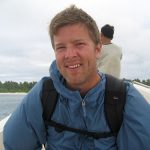 Luke Simpson went to Indonesia (marine science, effect of tsunami) See More
Cherian Armstrong went to Costa Rica (Spanish)
Donna Bresnahan went to Salamanca, Spain See More
2007
Judy Fratus, Applied behavior analysis, mediation and advocacy (delayed until 2010)
2006

Sean Mulholland went to Notre Dame of MD Summer Institute in Italy (Latin)
Carol Trull went to Cambridge College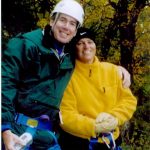 Kathryn Andrews and Glenn McVickar went to Plymouth State University (adventure education)
2005
Annie Bassett (reading)
2004
Paula McMahon went to Walden University, MN (internet technology)
2003
Paulette Jones went to Italy (history)
Vida Gavin went to Lithuania (educational diplomat)
2001
Kathryn Andrews to Bridgewater State College (health and phys. ed.)
Erik Berg to Montana State University (biology, chemistry and marine science)
Elaine Aschettino to Cambridge College (curriculum and instruction)
Leslie Travis to France (French)
2000
Nancy von der Heyde to Universite d'Angers (French)
Leslie Travis to Universidad Complutense de Madrid (Spanish)
1999
Judy Bougas, Cassandra Kloumann and Mary Volmuth to Belize and Guatemala (marine and rain forest habitats)
Sandra Hanson to Lesley College (computer technology)
1998
Janice Beattie and Beverly Penninger to Cincinnati (multi-age and looping practices)
Nancy von der Heyde to Universite d'Angers (French)
1997
Rachel Barnes to the Center for Literacy, Montreal
Vida Gavin to American Professional Partnerships for Lithuanian Education
1996
Maria Gemma to Universite d'Angers
Jeff Lathrop to Paris School for the Deaf
Nancy Simonitsch to Lesley College
Beverly Penninger to National Conference on Multi-Age and Continuous Progress
1995
Cynthia Hurley to National Outdoor Leadership School
Rachel Sherman to Institute for Cooperation in Schools
Nancy Simonitsch to Lesley College
Mary Volimuth to Cambridge College
1994
Gina Del Sesto to University of Hawaii (marine science)
Paulette Jones to Space Camp
Astrid McLean and Linda Simonitsch to University College, Galway
Diane Ethier, History of U.S. and Bermuda
Patricia Vreeland to Fitchburg State College
1993
Glenn McVickar to Salem State College
Beverly Penninger to Ypsilanti Training Institute, MI
Linda Simonitsch to University of Honolulu
1992
Lisa Doyle to Taft Education Center, CT, (American lit),
John Harrington to Cambridge College
Cassandra Kloumann to Mt. Holyoke College (math)
J. A Nickerson to Cambridge College
Linda Simonitsch to Nantucket (cross cultural seminar)
1991
Donna Cavanagh to Salamanca University (Spanish)
Diane Ethier to North Adams State College (whole language)
Janice Gleason to U Mass, Boston (special education)
1990
Nathaniel Wordell to Mexico (choral conducting)
1989
Deborah Reineke to Lesley College (telecommunications)
South Branch Foundation Recipients
1988
Vernon Nickerson to Oklahoma University (biology)
Maura McMillan to Cambridge University (women novelists)
Ryder and Margaret Martin to Warwick University, Coventry (medieval castles)
1984
Donna Cavanagh to Salamanca University (Spanish)
Dawn Cameron to New College, Oxford (English lit)
In Honor of Woody Prosser
1911 – 2010
The Committee wishes to acknowledge all the work of Woody Prosser who, since its inception in 1988, served as Treasurer for the Fund. He and his family were generous in their financial support, as were his friends who contributed in his name at the time of his memorial service.
Michael Westgate
February 16, 2011